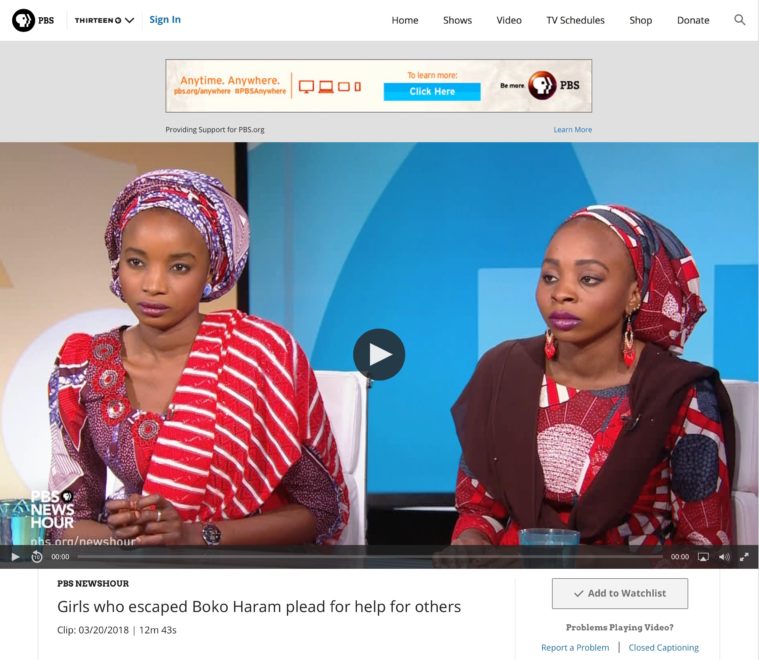 The amazing Judy Woodruff delicately interviewed Too Young to Wed's Leadership Scholarship grantees, Hauwa and Ya Kaka, while they were guests on PBS Newshour in March.
Please watch the full program to see the strength and resilience of these two incredible young women.
---
Two girls who were abducted by Boko Haram in 2014 thought they would never be able to escape their cruel captors. They were married to insurgents, faced brutal treatment and rape, and gave birth to their own children. Now Ya Kaka and Hauwa join Judy Woodruff to recount their harrowing experiences, how their lives have changed since fleeing the insurgents and what they want for their futures.
Aired: 03/20/18
Read the full transcript of the interview here.