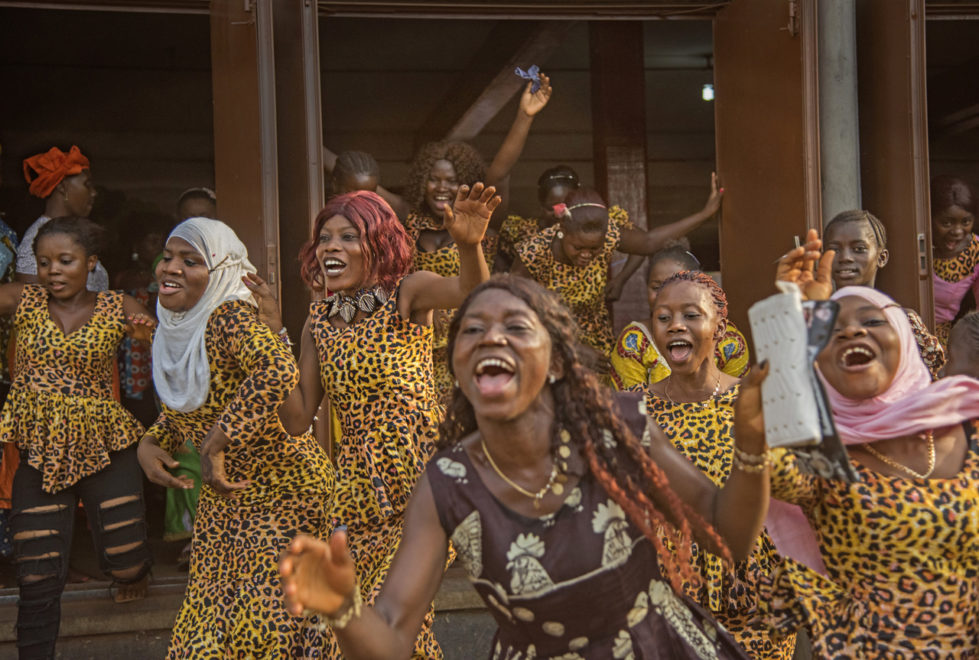 Salmatu Fofanah's stepfather died first, in the car as Salmatu's mother drove him to the hospital. Her mother followed a month later, succumbing to the illness that would ultimately infect Salmatu and wipe out much of her family in 2014: her brother, her sister, her grandfather, her aunt, her uncle, several of her cousins.
Only Salmatu and three of her cousins survived their brush with Ebola, which claimed nearly 4,000 lives in Sierra Leone and another 7,400 in neighboring Guinea and Liberia. Yet the 17-year-old, who I met at a grief counseling support group for Ebola survivors, persevered with a focus on finding joy and purpose.
Salmatu said she loved to laugh and sing and go to the beach with her friends. She worked hard in school and hoped to one day become a journalist. As sometimes happens, her story, though not her picture, was featured in the "Dangerous Lives of Girls" portion of National Geographic's January 2017 gender issue.
"You have to let the past be and focus on the future," she told writer Alexis Okeowo. "You have to be happy with what you have."
Salmatu was passionate about sharing her story. She didn't want anyone to think of her as a victim, but rather as a survivor, a young woman determined to make her extended family proud, one who embraced life after loss at every opportunity. In that vein, she invited me to a family wedding taking place a few days after our meeting.
At Salmatu's house on the wedding day, I encountered a flurry of activity as the women primped and preened, donning matching handmade dresses – a tradition declaring that all the guests, whether related or not, are part of a greater family. We had started the short walk from the house to the venue when some of the women shouted, "Stop! Stop!" One of them ripped a piece of the leopard-print cloth from her own dress and tied it in my hair, making it clear that I was not just part of the celebration, but a piece of the family's fabric too. My job is difficult a lot of the time, but it's moments like those that remind me I really do have the best job in the world.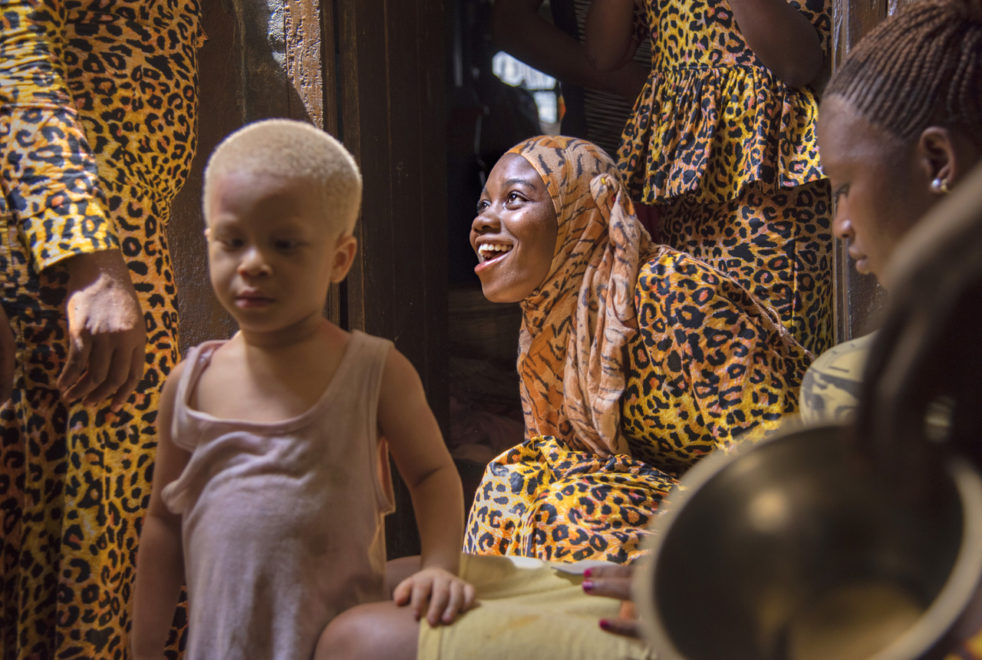 It was during this trip to Sierra Leone that my family's adoption agency first sent me the files of two children with albinism who needed families. The same day those lovely young women put that fabric in my hair, I also met Salmatu's young nephew, who also has albinism. As I watched them interact, my heart smiled as I thought of my soon-to-be son and daughter. I saved that piece of cloth, and just two weeks ago let my son, Forest, wear it this summer for an event at camp. Sometimes the ties that bind bear leopard spots.