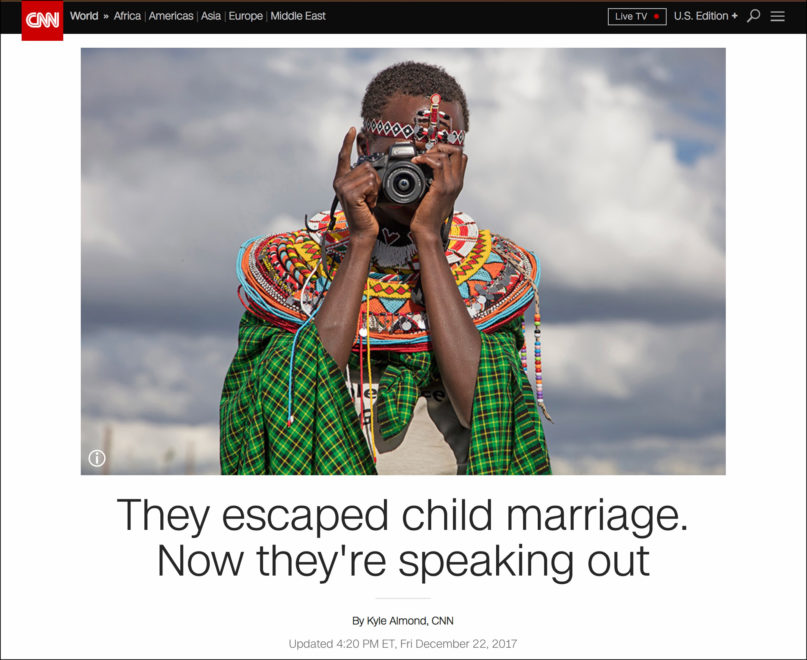 On the eve of what I hope will be a bright New Year, I wanted to pause for a moment and celebrate what the power of photography has meant in 2017 for a group of girls and young women very close to my heart: child brides. As most of you know, when I'm not on assignment or navigating the perils of new motherhood (this holiday has been profound and beautiful, but more on that later), I'm heading up Too Young to Wed (TYTW), the nonprofit I founded to help end child marriage by providing visual evidence of this widespread, harmful practice.
So I was pretty excited in January when the issue earned swift attention after several of my images highlighting the dangerous lives of girls in the developing world appeared in National Geographic's groundbreaking "Gender Revolution" issue. I'm pleased to report that my photo of nine-year-old Aarti from the series was named as one of the magazine's Best Pictures of 2017. That same month, The New York Times featured TYTW transmedia project on Nigerian teens who had escaped captivity and forced marriage at the hands of Boko Haram.
TYTW's devotion to advocacy through storytelling continued throughout the year in global publications, and a variety of film festivals and photography exhibits, the largest being the inaugural exhibition in the new gallery space atop Paris' Grande Arche de la Defense (thanks to the incomparable Jean-François Leroy). For four months, the awe-inspiring gallery showcased larger-than-life TYTW prints, including one of three Boko Haram survivors, which hung like a massive tapestry from the ceiling, giving the girls an inescapable presence in the room.  Several of my TYTW images are also part of an exciting new exhibition called Women Photograph Women with an epic lineup, of  which I am incredibly humbled to be a part. The show opens today, December 30, at the Centro Internazionale di Fotografia in Palermo, Italy, and is expected to run through the end of March.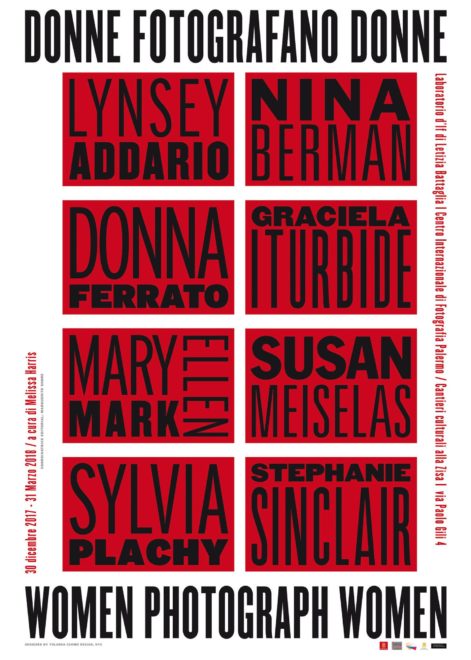 In August, I traveled with several TYTW volunteers to Maralal, Kenya, for our second Tehani Photo Workshop, named for an 8-year-old bride I met and photographed in Yemen years ago. The five-day workshop, in partnership with the Samburu Girls Foundation and generously supported this year by our friends at Canon USA, provides child marriage survivors an opportunity to learn basic documentary photography skills, and also helps girls acquire tools to manage their trauma, express themselves, advocate for girls' rights, and become mentors in subsequent workshops and in their communities. Images shot by this year's 18 participants, including six student mentors from the 2016 class, were included in a month-long exhibit in November in Washington, D.C., World Press Photo exhibit in November in Washington, D.C., sponsored by Lightscape D.C. The exhibition also included several child marriage images for which I received the 2017 International Women's Media Foundation's Anja Niedringhaus Courage in Photojournalism Award (which is accepting applications now through Jan. 19).  The workshop participants' stories were also featured in The New York Times, Refinery29,  CNN and National Geographic's Instagram page reaching tens of millions of viewers worldwide as the year concluded.
To be clear, 2017 has been filled with challenges for girls and women all over the world. But as a woman and a photographer, it's incredibly gratifying to see how effective images can be in empowering the way girls see themselves, changing the way their communities see them and boosting the attention paid to issues that impact their lives.